LEST Fellowship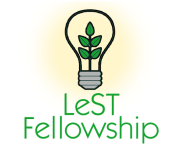 LeST fellowship is awarded to selected candidates from public universities and colleges who are doing innovative work or want to work on innovative ideas which are in benefit of society and social good.
The general criteria for LeST fellowship is :
Three Fellowships; each in the amount of Rs. 50,000/- awarded to the selected candidates from students of public universities in Pakistan.
The Fellowship amount will be deposited in the academic tuition account of the university on behalf of the awarded candidate.
Students from all disciplines and sessions eligible to apply provided the follow criteria are met:


Student have at least three remaining semesters to graduate
Fellowship applicant must be in good academic standing in order to be considered for the fellowship
We are seeking 'Thinking outside of the Box' submissions which impact and benefit the society you live in. Submit a minimum of 9 minutes video describing where your passion and interest lies in either your area of discipline or elsewhere be it Technical, Artistic, Creative or Entrepreneurial pursuits. Explain in detail how your interest and ideas can help impact the people around you through proposed project(s), demonstrations or well thought explanations.

Fellowship contest will open on November 28, 2022. Final date of submission is December 30, 2022. Final Three Fellowship winners will be announced on January 23, 2022.
All submitted entries will become part of LeSTNow.org and TechTrained.com LLC. Applicants agree to media release consent with application submission.
For Questions, please email us at fellow@lestnow.org OR sunil@lestnow.org