About Lets Sow Together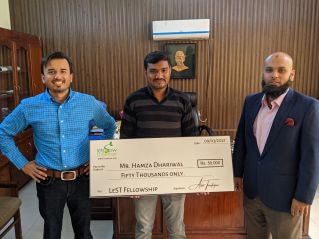 The aim of Let's Sow Together (LeST) corporation is to invest in people's education and careers through interest-free microloans and grants for equal opportunity.
LeST commenced in 2014 and already has empowered men and women in their careers and education. To date, LeST has elevated more than 30+ individuals with total funds of over $25,000 and counting.
Everyday loan and grant requests keep pouring in at LeST. Due to limited resources available at the moment, the requests are carefully considered and evaluated to determine who can be supported through LeST immediately and efficiently.
DISCLAIMER: Let's Sow Together is a registered non-profit corporation in the state of Texas. We are exempt from federal income tax under Internal Revenue Code (IRC) Section 501(c) (3). Donors can deduct contributions they make to Lets Sow Together under IRC Section 170.